Great Links
The following is a list of useful links that I have compiled. If you wish to be added to this list, please send me an e-mail (contact page).

TO CONTACT AUDREY HEPBURN'S OFFICIAL PAGE CLICK ON THE PICTURE BELOW!!!

(the site is now on reconstruction)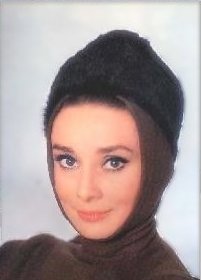 THESE ARE THE LINKS TO THE SITES, CLUBS ETC. DEDICATED MAINLY TO AUDREY HEPBURN I CONSIDER THE BEST ON THE WEB!!!

CLUBS DEDICATED TO AUDREY HEPBURN!
1.THE BEST YAHOO CLUB FOR AUDREY HEPBURN!. People are sweet. Topics are interesting.In one word, a great place to discuss Audrey Hepburn's talent and personality on the Web.
2.AUDREY HEPBURN MESSAGE BOARD! Express your feelings about Audrey to lots of people!
3.MAILING LISTS! Have no time to visit clubs?Talk about Audrey using your e-mail!
WEB SITES DEDICATED TO AUDREY HEPBURN!!!
1.GRAHAM'S AUDREY HEPBURN PAGE! There's everything you ever wanted to know about the actress! One of the best sites around!
2.Audrey Hepburn - L'Ange des Enfants A VERY good site! Not long ago they got their own domain.
3.Autographs & Other Examples of Audrey Hepburn's Writings! A very good site presenting many hight quality examples of Audrey Hepburn's handwriting!
4.Jeff's Audrey Hepburn Page. A VERY comprehensive site!!! (pics, bio, filmography etc.)
5.Unforgettable Audrey. A BEAUTIFUL site!!! Includes a GOOD biography and fashion pages dedicated to Audrey!
6.Arie Audrey Hepburn Site! A nice site! Includes , gallery, guestbook, poem page, filmography and a nice chat!
7.Audrey Hepburn Photo Gallery! One of the best (if not the best one) Audrey Hepburn photo galleries around!!! Lots of pictures!
8.Audrey Hepburn, a Portrait! A good site!!!
Includes biography, articles, quotes, words for songs, pictures, links etc.!
9.Moon River Fan Club! Have Fun!
Not a regular site, I must say!!! A MUST for those who love Audrey Hepburn!!!
10.The Fairest Lady!
One of the best sites, very, very cute and highly recommended!
11.The Altar to Audrey!
A unique tribute to Audrey Hepburn!
12.As If She Had Always Lived in a Garden!
A huge, 3 pats devided site! Very original!
13.A Tribute to Audrey's Unicef Work.
One of the best new sites. I think Audrey would love it!